About us
We are WhoSki.com
,
the UK's a
ward-winning peer-to-peer marketplace for buying and selling secondhand
outdoor clothing and equip
ment
The ski and snowboard sector was the original sole focus of the WhoSki.com secondhand marketplace, but we now operate across the full range of outdoor activities. Through our website, you can buy and sell all your secondhand items relating to active outdoor pursuits.
From skiing to sailing, climbing to canoeing, hiking to horse riding, swimming to snowboarding, paddleboarding to backpacking, visit WhoSki.com for great quality, affordable, secondhand clothing and kit.
It is our goal to promote sustainability in the winter sports and outdoor activity sectors and reduce the amount of clothing and equipment that goes into landfill.

We donate 25% of our commission on every sale to the teenage mental health charity stem4.
The WhoSki.com marketplace
Need to kit out your family for a trip to the ski slopes, maybe a Duke of Edinburgh expedition, a camping weekend or a school field trip?
Invested in specialist equipment like a mosquito net or sleeping roll, walking boots or wetsuits but don't need them again?
WhoSki.com is the place to sell on your no-longer-wanted outdoors clothing and equipment, and refresh your look at prices that mean you can keep costs down while ensuring you've got the right kit to keep you safe, comfortable and looking good.

Via our online marketplace, you can help keep textiles and durable kit out of landfill and in circulation. You can afford to update your wardrobe without the guilt of contributing to the fast fashion crisis, PLUS you're doing good on every sale with our charitable donations to the teenage mental health charity
stem4
.
Be part of the sustainable fashion revolution. Enjoy the great outdoors. Save money (and the planet). Join the circular economy.
#PassItOn
Our charity partner
We donate 25% of our commission on every sale to award-winning teenage mental health charity
stem4
.
Partnering with
stem4
is our way of supporting a charity which helps teenagers access positive mental health support easily and through their phones. Every item you buy or sell through WhoSki.com directs a charitable donation to this important cause.
#GreenDirectory
We are making it easier for outdoor activity enthusiasts to think green, reduce carbon footprint on the trails and lend support to resorts and businesses that are doing the right thing for the environment.
As a sustainability brand, WhoSki.com regularly attends and participates in workshops, seminars and events. We are always happy to discuss possible joint initiatives in the sustainability, circular economy and #SkiGreen sectors.
Partnerships
WhoSki.com works with partners across sectors including wintersports, outdoor pursuits, travel, sustainability, sustainable fashion and the circular economy. By working with partners, we aim to spread the #SkiGreen message, amplify the voice of those working in the field of sustainability and raise the profile of re-sale in the active lifestyle sector. We are a member of the Ellen MacArthur Foundation Community and the Re-Action collective.
Visit our Partners Page here
.
WhoSki.com was delighted to take home the prize for most innovative business in the 2022
Merton Best Business Awards
. Judges selected WhoSki.com co-founders Nicola and Sally as first place winners in the 'Business Innovation' category and second place runner up in the 'Sustainable Impact' category.
Sustainability
"Globally, most used textiles end up in landfill. Such poor waste management leads to a loss of the value in the material and takes up landfill space, which costs money and is scarce in many countries."
- The Ellen MacArthur Foundation
The fashion industry is in the spotlight due to the wasteful nature of current practices. Brands are increasingly aware of the need to adopt a more sustainable approach.
That's why rising numbers of fashion brands are starting to encourage customers to pass on clothing they no longer want or need: promoting re-use and recycling via what has become known as the circular economy.
As a consumer, it means clearing out your wardrobe and passing on the items that you're finished with. They're no longer of use to you, but may be exactly what someone else is looking for.
The WhoSki.com team
We are Nicola and Sally, WhoSki.com co-founders, passionate about the outdoors, and committed to the #SkiGreen and sustainability movements.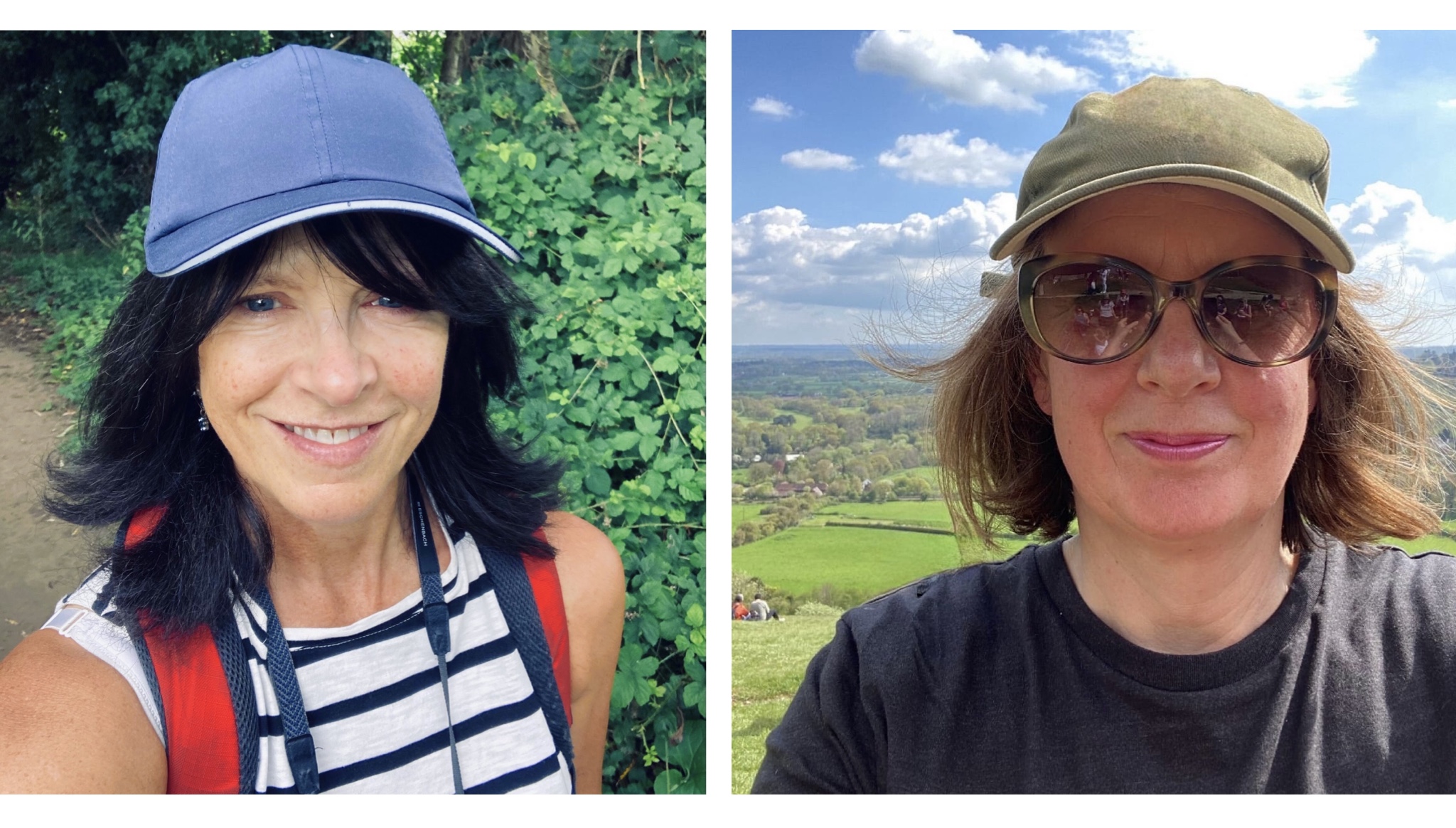 Our motivation for setting up the WhoSki.com peer-to-peer marketplace? Horror about the waste of resources in the outdoors sector, including wintersports and activities like expeditions, school trips and camping.

We LOVE skiing. We LOVE walking, trekking, watersports and simply being outdoors in nature. We LOVE having the right equipment to enjoy our active lifestyles.

But we have become increasingly concerned about the environmental impact of these lifestyle choices. In particular, the immense footprint of the clothing and textiles industry: the world's second most polluting sector after oil.
As parents, we have accumulated and passed on shedloads – literally – of our children's pre-loved but outgrown ski clothing and outdoors wear. Charity shops find it hard to shift specialised donations, so odds are that unless snowboots and salopettes go to friends or family, they will end up in landfill. When you're kitting up your offspring for a DofE expedition, the stuff they need often never gets used again.

WhoSki.com exists to help keep this high-value, durable clothing and equipment in circulation. At the same time, we aim to make it easier and cheaper to update your own style secondhand, so we can all enjoy our time in the great outdoors affordably and sustainably.

Please get in touch if you'd like to know more or have ideas about how we can expand our reach to promote our sustainability message and business model.
Sally and Nicola x